I'm a big believer in outsourcing what you can't do.
There is very little point in spending hours upon hours pulling your hair out over something that would have taken someone else a fraction of the time to do (and probably do it better).
However, that doesn't mean that outsourcing your blog content is always the best idea from the get-go.
So, in this blog, I'll look at the advantages and disadvantages of DIY vs outsourcing your blog content.
Ps. For the purposes of this blog I'm talking about DIY-ing your content as a small business owner. Having an in-house content writer vs outsourcing is a different conversation.
➡️ Related content: Freelance vs agency content writers; which is best for you?
DIY vs outsourced content writer: which is better?
You probably think that as a content writer myself I'll be singing the praises of outsourcing.
But, I don't actually think it's always the best way.
It really depends on your circumstances.
So let's dig into the advantages of both.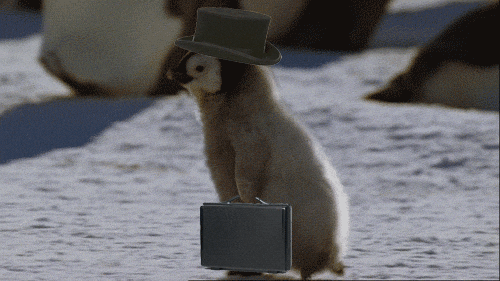 What are the advantages of DIY blog writing?
Firstly let's have a look at why it might be a good idea to do your blog writing yourself as a small business owner.
✅ You have complete control over the planning and creation of the content
✅ You are the expert – you know everything you need to know to write a blog
✅ It saves money (at least in the financial sense)
➡️ Related content: How much does content writing cost?
What are the advantages of outsourcing blog writing?
Sometimes outsourcing is the answer. Let's look at why it might be a good idea to outsource your content writing efforts.
✅ You will save time in planning and production of content (4-6 hours per blog on average).
✅ You outsource to an expert – they will be to create better content that gets you results
✅ As the content writer is not an "industry expert" they should be able to give an outsider perspective (that is closer to your potential customers).
➡️ Related content: How I can write content for your business when I'm not an industry expert
So, should you outsource your content writing?
There are benefits to both, and if you are asking my opinion (which if you are reading this at this point then you are probably interested) then I think there is a tipping point that affects which of these is best for you.
If you are just starting out (in business or content) then I think that you should if possible create your own content.
Why?
Well creating your own content does a couple of things.
Firstly, it helps you understand the process. What's involved. What it takes to create a great quality blog.
Secondly, it helps you value the process of content. If you know what it takes (and how long it takes) then you will value it.
And if it ever comes to outsourcing you will be willing to pay what it's worth (ie. you won't try and get it as cheap as possible on Fiverr).
Finally, it will help you to truly understand your customer.
Fundamentally, really good content is about answering your customer's questions. A lot of people think they know their ideal customer, but once you start thinking about the questions they ask you will develop a more intimate understanding of them. This will permeate your entire business. It allows you not only to create blog content but to truly speak to your customer via website messaging and social media. And that will help more than your content.
At some point in you business, you may find that the process of creating content is taking up too much valuable time that could be spend elsewhere (ie. making money).
At this point, if you have the cashflow I think it's usually time to outsource.
Here are some scenarios to help you decide which
Scenario 1:
You are small business or a start up with business coming in but you need more. You've got time to write a weekly or bi-weekly blog in order to help grow the business.
Scenario 2:
You've been writing content for a while and business is picking up. Your time could now be better spent dealing with the leads your content is creating.
Ps. When it comes to allocating your time be honest. We all think we are busy but are you busy doing things that will grow your business? Writing quality content will help grow your business, therefore it should be treated as an investment.
If you decide that you can't write your own content from the off-set, then I recommend that you learn about content either via a book, course or training.
I would recommend the following books. They will help you understand what content marketing is, what to write about and how to implement it in your business.
Ready to outsource your blog content?
Hopefully this will have helped you understand whether it's time for you to outsource your content or whether to keep writing it yourself.
It's not right for everyone. But if you think that you might want to outsource your content then you can find out more about my content writing services here.