You probably already know my feelings on putting your costs on your website (hint: if you don't I'm really into it).
So, it's only right that I practice what I preach and talk about the costs of content marketing. Both to help you figure out costs if you are thinking of starting. And, to help you understand how to write a cost blog if you're not convinced it's something you can do in your business (you definitely can)..
If you're not yet familiar content marketing is:
Content marketing is a strategic marketing approach focused on creating and distributing valuable, relevant, and consistent content to attract and retain a clearly-defined audience — and, ultimately, to drive profitable customer action.
However, in this blog, I'm specifically looking at how much it will cost to create blog content for your business (yes meta I know).
This will help you understand whether you can budget a blog strategy it into your business marketing plan.
➡️ Related content: Should you put your prices on your website?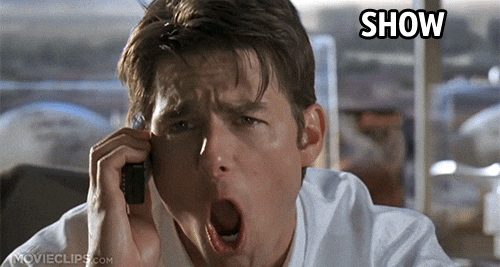 How much does it cost to write blogs for your business?
Writing blogs for your business can cost you all the way from zero pounds, up to £500/blog post (but hold tight, because that doesn't mean that it's free).
How much it costs will depend on whether you want to do-it-yourself, or outsource to a professional.
So, let's look a little more closely at how to break-down these costs and what may affect those costs.
DIY vs Outsourcing: how much does blogging cost a business?
First things first you need to know whether you are DIY-ing your content creation, or outsourcing it to a content writer – as which one you choose will massively impact the cost.
It's important to remember that creating content is a trade-off between time and money. You will have to spend one of them to create quality blog content. #contentmarketing #blogger
Click To Tweet
How much does it cost to DIY your content marketing?
Many people think creating your own blog content is free.
And to an extend that is true.
If you have a website (which at this point I'm going to assume you have), then you should already have the capacity to add blog posts to your website without having to pay any more money.
However, this does not mean that creating content is free…
Because writing your own blog content is going to cost you big on one thing….TIME!
Creating content yourself if it is a great idea. In, fact in some circumstances I would recommend it. If not, then I'd at the very least recommend that you understand how to do it, and why it's important so that you value the part it plays in the marketing strategy as a whole.
However, on average, writing a blog can take anywhere from 4-8 hours depending on what the topic is, and how much research is required.
For me, I'd say around 5 hours is average (writing something between 1200-1500 words). However, bear in mind that I do this for a living so things like structure come second nature to me. Plus you've got to factor in biscuit and tea time – or basically any form of procrastination or distraction.
This doesn't include creating the featured image, uploading it to the website, formatting it, publishing it, and promoting it via social and email (all things you will need/should do with your content). So you'll also need to add in some time for this too.
This might not seem like a whole lot of time, but if you are creating weekly content then this can add up to quite a few hours of your month spent creating content.
"Creating content yourself will cost you time – you need to weigh up whether taking this time out of your work is worth it"
Click To Tweet
Will the time you spend on creating blog content be better spent doing what you're great at?
Would it be more cost-effective to pay someone else to do it so that you can focus on closing more deals?
This is something that you need to weigh up to decide if the cost of time is worth it to you…
➡️ Related content: How I write content for your business if I am not an industry expert
How much does it cost to outsource your content marketing?
If you decide to go down the route of a content writer then this will of course come with associated costs.
A single blog can cost you anywhere between £50 – £500/blog. This cost will mainly depend on who you hire, and how experienced they are.
According to the ProCopywriters Survey 2020, the average daily rate for a Copywriter (which is the technical name for most people who are content writers) is £379/day.
➡️ Related content: Freelancer vs agency content writer; which is best for me?
Most content writers will price per blog. Very few (good) content writers will price per word. Those that do, tend to be on the lower end of the pricing (and quality scale).
Be careful if you are paying per word, as the blog may start to waffle in order to bulk up the word count – this means you are paying higher, for a blog that may not be as high quality.
Most quality blog writers will charge upwards of £100/blog (and even that is still on the cheap side).
Blog prices may go up if the blog is longer or particularly more complex than the usual project. For example, I've had blogs where I've been required to interview multiple people and incorporate their views into the article. In this case, I charged more as not only did the blog end up longer, but the amount of time required to schedule and transcribe calls and write their opinions took much longer than a standard blog.
However, youou also need to factor in the time that you will save by outsourcing ⏱️
Let's assume that a blog will take you 6 hours to write (format, publish and promote).
What else would you normally be doing in that time?
If the answer is selling more than £100-£500 worth – then it's likely that outsourcing the work is the best use of your time.
Plus, I'm all for outsourcing unless it's something you enjoy and are good at. If you find that it stresses you out, and you can afford to outsource then it's probably worth outsourcing for the stress saving alone.
How much do I charge for content writing?
How much I charge for my blog writing services, is based on how many blogs per month you and your business want to invest in.
They start at £225/blog (based on one a month), with the price reducing per blog the more you commit to.
You can check out my full pricing page here.
This is based on an average blog of around 1200-1500 words (however I'll keep writing till I'm done, and the blog will be as long as it needs to be).
All my clients are long-term, and so these costs are based on an ongoing price (minimum 3-month commitment).
I am happy in the knowledge that I am providing value to my clients and creating long-lasting relationships that will truly drive change to their business over time.
What else will affect the cost of content marketing
Beyond the cost of time or outsourcing your content marketing, there are of course some periphery costs that you have to consider.
I'm going to assume that you have a website, if not then that is something you will need to invest in as you need somewhere for your blog to live online.
However there are a couple of other things that will help you maximise the impact that your content has:
Social scheduling software
Email marketing software
1. The cost of social scheduling software
Once you've published your content you are going to want to get it in front of as many eyeballs as possible 👀
This is something that you can do for free. Either by posting directly to social media channels, or through a free scheduling software.
Social media scheduling software allows you to schedule posts to all social media channels ahead of time – which will help you save loads of time.
I use the paid version of Publer, which I LOVE, as it has loads of tools that make publishing to social easier and more impactful. How much exactly it will cost will depend on how many social channels and users you have. You can check the exact costing here.
(ps. this is an affiliate link, so I will get a tiny commission if you buy as a result of this).
If you outsource content writing + the add-on of social promotion, then I use my own Publer. So you don't need to factor that cost into your budget.
2. The cost of email marketing software
If you have content, then you're probably going to want to have email marketing software. You've probably hear people say that you need an email list.
If you want some more information on how and why, then I'd advise going to have a read of these blogs here:
➡️ The Ultimate Guide to Generating More Leads from your Website
However, the long story short is that by building a list you have access to owned data (ie. even if Facebook or other social media closes tomorrow, you will still have access to all these people).
And, ultimately, people on your list are more likley to buy from you than brand new people.
So, utilizing an email platform is a really important part of your content strategy. It also gives you a platform to broadcast your new blog content to your followers.
You can get free software options such as Mailchimp, although personally, I use Convertkit, which is currently $29/month. So this might be another cost that you want to factor into your monthly budget.
What is the cost of not creating content for your business?
Oh this is the big one.
Lots of people talk about cost, but forget to mention the potential cost of not creating content for their business.
In other words…what are you going to lose out on if you don't create that content?
I want to take you back for a minute to Summer 2015 🌴
At the time I was working for my family business (who are still a client to this day) in sales and marketing. When I started the only marketing they were doing was via yell.com ads (the online contingent of Yellow Pages).
They were funneling money into local ads and GoogleAds every month. And, they were spending (seriously prepare yourselves) £1500/month on yell.com.
That's £18,000/year. Which is by no means a huge marketing budget – but a seriously misspent and misplaced one.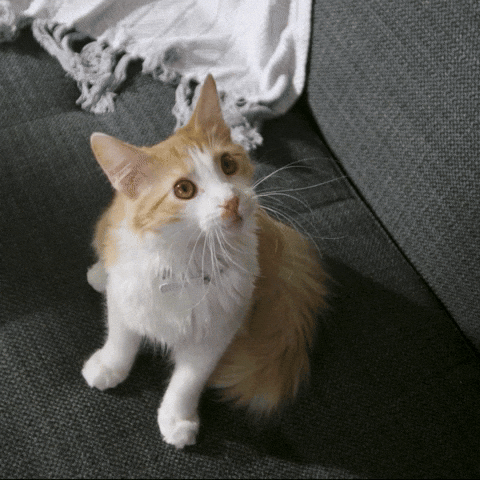 Anyway… I immediately put a stop to that after checking that it wasn't resulting in any sales of course. And in fact, a quick Google Analytics check showed that their website was getting around 300 visitors per year.
Almost all their business was coming via WOM.
Fast forward almost 6 years of consistent content and their web traffic is looking a little something like this:
The results of content marketing…
As you can see the figures are up 20.6% on the last calendar year. And 78,000% since 2015.
Last week my mum (who owns the company) text me and said:
"Keep doing what you are doing on the website, enquiries are going daft at the moment. Your Dad is complaining he can't keep up"
(parents eh…always complaining about something🙄 ).
The traffic of course only matters if they are converting into sales, so what about that…
✅ Hot tub sales in the first year of content went up 1400%
✅ Average hot tub sale went up from approx. £7000 to £12,000
✅ Customers were more informed and educated, which ultimately saved time and allowed them to make more sales
✅ Attracted better clients, that valued the company
So, what am I saying?
It's almost impossible to put a figure on content marketing return. It depends on a number of factors including quality of content, consistency, and frankly what you put into it…
But, with potential results like this, can you really afford to NOT create content?
You need to factor in not only what you could gain with content marketing. And also, what you are currently spending your marketing budget on that might not be getting you any results.
Ready to create content?
Hopefully this has help you realise not only how much content costs to create for your business, but how much you can't afford to not create blog content.
Ultimately if you want to truly invest in blogging for your business, then you will need to accept that it's going to cost you either time or money.
Which you want to spend is up to you.
If you fancy outsourcing your content writing, so that you can spend your time on what you are great at then get in touch about my blog writing services.
➡️ Related content: