When was the last time you did something that really scared you?
I want you to take a minute to think about it.
And now…
Think about how you felt after you had done that big scary thing…
Were you elated?
Did you want to do it again?
I bet the one thing you didn't think was:
"I wish I hand't done that"
Things always seem so much scarier before you do it. And the same can be said for blogging.
So, in this blog I'm going to look at the common things people fear about blogging how best to overcome them.
First things first…do you really need a business blog?
Em….yes! (lesson over)
No, but seriously there are a few reasons why content marketing works for all businesses – regardless of industry.
A decade ago if you were looking to buy something you would go into a store and speak to a sales assistant. And they would give you all the information you needed to make a purchase decision.
But now, things have changed.
What's the first thing you do when you are thinking of buying something.
Let me guess…Google?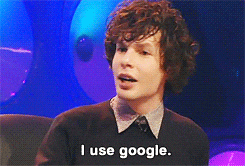 Nowadays all the information we need to make a decision at our fingertips.
We can search for the answers to our questions and make a decision before ever getting in touch with a company.
In fact, it's estimated that at least 70% of a purchase decision is made BEFORE ever getting in touch with a company.
What does this mean for businesses?
It means that if you don't create online content to answer your customers most pressing questions then they might never find you online.
NOT creating content doesn't stop the modern buying process from happening. It just excludes you from the conversation…#contentmarketing #theyaskyouanswer
Click To Tweet
Ultimately, creating content for your business will…
Increase your website organic 'search' traffic
Help you build trust and authority with your audience
Create an asset that lives on your website (ie. it is always there working for you)
Help you overcome buyer objections and shorten the sales process
It is in my opinion, the single biggest way to move the needle on your business.
What are the most common fears about starting a blog?
I've often found that even once people have decided that creating content is a good idea it takes a while for them to actually hit publish on their first blog.
And the reason for that is often down to FEAR!
I get it!
It's scary putting yourself out there (at least it is until you've done it). I know that I felt scared before I published my first blog.
And there are a few common reasons that people have the fear about starting a blog:
I have nothing to blog about…
I don't write well enough to write a blog…
I'm worried that people will troll me…
Let's look at each of these in a little more detail.
1. I have nothing to blog about…
Trust me!
Before I started blogging this was my number 1 fear. I was worried that I would start writing blog and run out of ideas after a couple.
But I guarantee you that once you start thinking of blog topics, you will have too many things to write about not too little.
The first thing to ask yourself is:
What are the most common questions my customers ask me?
My challenge to you is to write down 10-15 of these questions if you can.
You can brainstorm them off the top of your head, check your emails and chat to your sales team (if you have one).
If you are looking for ideas then I very much recommend that you devour the following two books – they are two of the very best business books I've ever laid my eyes on 👀
Together they will help you understand the theory of content marketing + they will provide you with some very practical ideas on exactly what to write about.
They Ask, You Answer by Marcus Sheridan
   
This topic focusses on The Big 5 – topics that potential customers search for before buying regardless of industry. These 5 topics are:
Price/Cost
Problems
Best of Class
Comparison
Reviews
And Content Fortress by the lovely duo at Jammy Digital:
This book is a goldmine of information, taking you through how to attract your ideal client, and repel the ones that are going to cause you nothing but stress. This book has actual blog titles that you can adapt to your own business. – so you'll have loads of ideas by the end.
By the end of these two books trust me when I tell you that you will have too many ideas and finding time to write them will be the problem.
2. I don't write well enough to start a blog…
When I was eight years old I wanted to be Enid Blyton (well really I wanted to be in the Famous Five). Even as an introverted child the thought of hiding away, alone and writing all day made my soul happy.
But I quickly realised I was no novelist. And when it came to writing blogs I worried that I wasn't good enough to engage readers.
And this is a really common fear that stops people from writing – I hear it so often.
Of course, you want your blog to be well-written. But you are writing about what you already know. The most important thing is to convey that information. You don't need to write the next Famous Five or Twilight series.
It's also okay to write like yourself – it's not an English essay. Just write the way that you would speak to you customers. It will make it easier for you, and it will help build rapport with customers as they will feel like they know you.
If you want to learn more about how to write amazing content then I highly recommend this book by Ann Handley:
It's also important to remember that written content isn't your only option. Although it's what I focus on I'd always encourage you to create content in more that one format. If you don't fancy writing or focussing on a blog then you might want to start a YouTube channel or Podcast.
The beauty of both of these are that you can have them transcribed and turned into written content.
It's advisable to have content in more than one format. While some people love to read, others will love to consume video or audio content. More than one style of content allows you to cater to multiple different styles of consumption.
3. I'm worried that people will troll me…
This is such a big one that I've written an entire blog on it.
The internet is a pretty (read: very) divisive place, and people feel enabled to criticise from behind the safety of their keyboard now more than ever.
There is a very real fear that random people, or competitors will criticise your content.
And I won't lie – it might happen.
But the important thing to remember is that the positive impact of content is way bigger than the negative comments that you might get.
How do you overcome the fear of hitting publish on a blog?
I've come up with a phrase to help you get over these fears
(NB: for legal purposes this is of course Nike's tagline – some super smart person in their marketing team made this up – it was not me).
Practice makes perfect, and the only way to really get practice writing blogs is to do it. Over and over again until you don't feel the fear anymore. 
Lot of things are terrifying the first time you do them.
The next time you do them they will be a little less scary.
Each time you feel a little less fear, until one day it becomes second nature.
The first time I hit publish on a blog I thought about it for ages. Then I procrastinated. Then I put it off a little more. After loads of time worrying about it I finally hit publish.
And guess what….nothing bad happened. The world didn't end.
In fact, that first blog lead to the next one, and the next one. And the rest is history. Basically it led to loads of great things.
Now when I hit publish I don't worry about it.
So just do it.
I know that might seem like really un-helpful information. But trust me once you've done it it won't seem like such a big idea anymore.
If you need me to chase you until you hit publish then feel free to email me. I'll pester you til your first blog is out there in the world.
Don't wait until you content is perfect to post it…
Every week I write content as part of a writing challenge with Jammy Digital. The deadline is 11:59pm on Sunday. And every week (including this week) I am down to the wire.
Do I look at the blog I have written every week and think…
"This could be better"
100%
Like most people I always think that I can do better. And guess what, if I didn't have a deadline I probably wouldn't post it. But I do…so I hit publish.
And the truth is, if I waited for it to be perfect, then no one would ever see it.
So remember, it will never be perfect.
Make sure it is good. I'm not suggesting you post rubbish but good is good enough.
If you need to then join an accountability group or a challenge such as the 90 day challenge to make sure you have a reason to hit publish every week.
Remember…your customers are the reason you write content
Remember why you are blogging in the first place.
A business blog has the potential to attract your ideal customers, and repel those that will be more hassle than they are worth.
Your customer needs to be at the core of your content. If it's not written with them in mind then it's not worth doing.
So, remember that!
Yes!
It is scary. I know that.
But it has the potential to help your customers make the best decisions and improve and grow your business.
It's a win win situation.
So remember that…
You could outsource your business blog content (to me)…
Cheeky I know.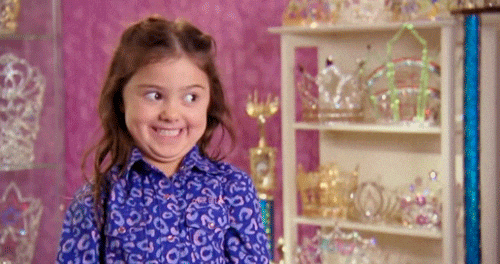 But one of the ways to take the FEAR out of hitting publish on that latest blog is to outsource the writing.
It's a lot less scary to push out someone else words into the world than your own (even though they will look and sound very much like you 😂
So, if you want a little help creating content then it might be an idea to outsource to a content writer (such as me).
Are you ready to start your business blog?
As they say:
– feel the fear and do it anyway –
Writing blogs (or creating any content) is scary when you first do it.
But with practice it's like anything else. It will get easier.
Soon it will be like second nature and you'll wonder why you didn't start sooner.
If it's time to outsource your content then get in touch with me to see how we can work together.